Product Description
GDGEL-281 ORGANOCLAY RHEOLOGICAL ADDITIVE
Rheological Additive for Ink Description:
GDGEL-281 is a Solvent Based Rheological Additives (modified bentonite), designed especially for use in solvent based system. It can be used widely in solvents from low polarity to medium-high polarity based Ink, Paints, Coatings and Grease. It has light gel color and High gelling efficiency.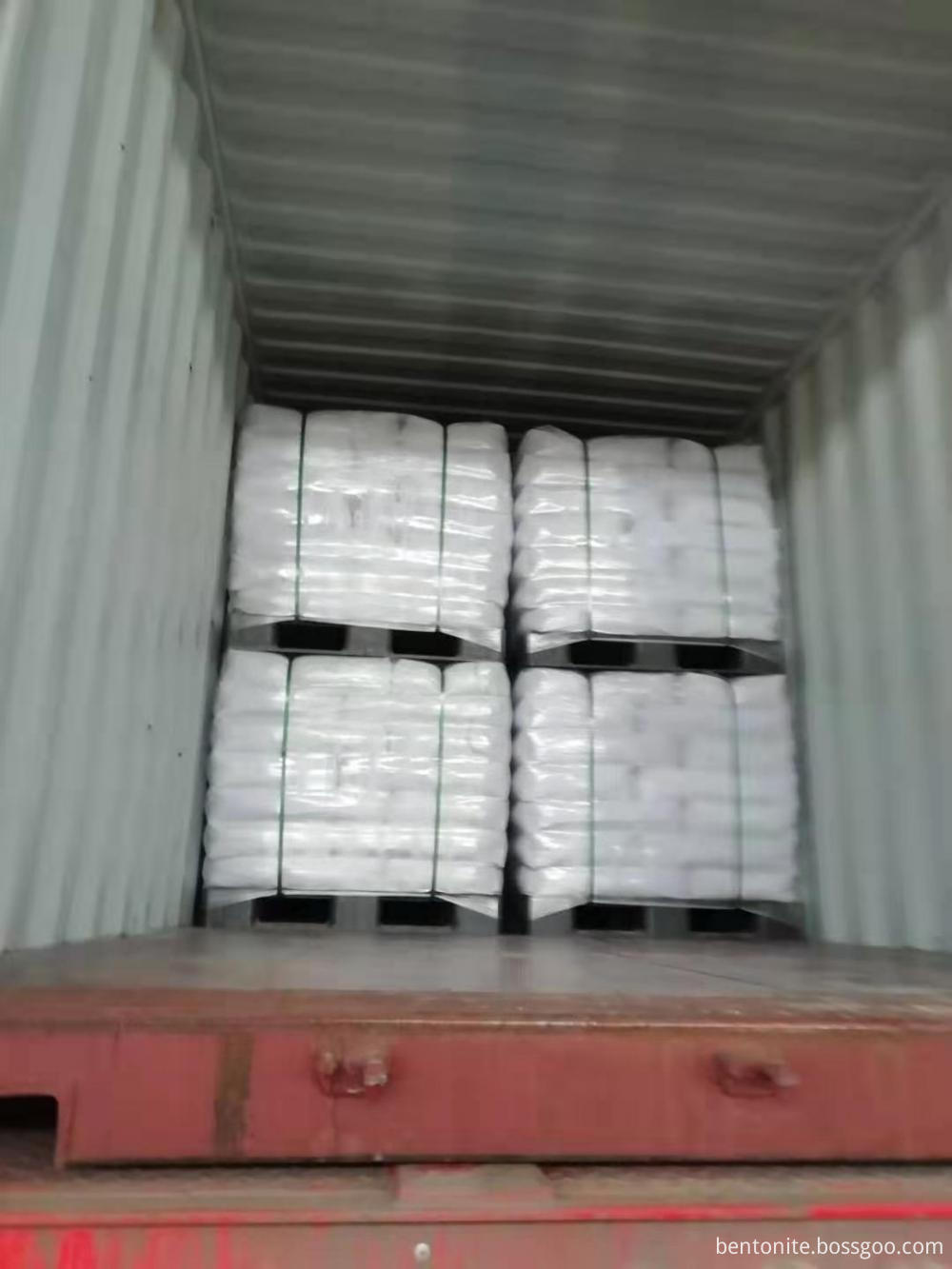 Organophilic Montmorillonite Clay Properties:
Composition Organic derivative of a montmorillonite clay
Appearance Fine powder, light yellow
Moisture content (105℃,2hr) ≤3.5%
Loss on ignition (1000℃) 28%-30%
Bulk density 0.35-0.48g/cm3
Fineness (<74μm, %) ≥95%
Organophilic Clay Application:
● Marine paint, Industrial paint, heavy-duty, anticorrosion paint such as bituminous coatings, polyester paints, Alkyd paints.
● Sealant ● Inks ● Grease ● Unsaturated polyester putty
Company introduction:
GDNM combines knowledge and experience with the latest plant and technology. Established in 2008, as the up-rising star in the line of modified Bentonite, we have the newest organophilic clay manufacturing facility anywhere in the world. GDNM`s manufacturing plant is built to the latest design and highest safety and production standards. And with our location near Shanghai Port means we can deliver quickly and cost-effectively anywhere in the world. GDNM is committed to environmentally friendly materials for Coating, Paint, Ink, Oil drilling mud, Lubricating Grease, mortar, putties, water treatment etc. industrial. So we centered on waterborne Rheological Additive, at the same time, we make high purity solvent-born Organoclay Rheological additive which is no harmful to the environment. We believe that good quality and service make us to run faster and longer.
How to choose the suitable Organoclay for Solvent Based Paints/Coatings/Inks/Lubricant Grease?
The following 5 points can help us recommend the suitable grades.
1. The solvent polarity (low, middle, high) and the percent of solvent composition they are using.
2. Do they need to make pre-gel with addition of polar activator or add with dry powder.
Our easy dispersing grade can be added directly, but some grades need to add polar activator and make gel.
3. what's resin system? The Bentonite should be used in unsaturated resin or epoxy resin system or the others?
4. what is your purpose of organoclay when used in paint, ink, lubricant grease? Is it anti-sagging ability or anti-settling ability?
5. Do they make finish or primer paint? Do they have the special requirement of transparency, color, matting capability etc.?