Product Description
Water Based Rheological Additives:
Description:
Bentonite GDGEL-DRI is used in vertical drilling fluids to increase viscosity and filtration control. GDGEL-DRI is also ideal in drilling fluids because it expands when exposed to water. This expansion helps down hole formations to be sealed from invading drilling fluids. The Drilling bentonite extracts the drill cuttings from around the drill bit, which are then floated to the surface. Bentonite also serves to cool and lubricate the drill bit as well as seals the drill hole against seepage and to prevent wall cave-ins. It is mainly use in fresh pure water rotary drilling conditions as water quality will affect bentonite performance.
Water Based Compatible Bentonite Properties:
| | |
| --- | --- |
| Suspension Properties | Specification |
| Appearance | Off-white powder |
| Viscometer dial reading at 600r/min | Min.30 |
| Plastic viscosity Ratio | Max.3 |
| Filtrate volume | Max.15 ml |
| Residue of diameter greater than 200mesh | Max mass fraction 5.0% |
Rheology Modifiers Thickeners
Application:
GDGEL-DRI is suitable for all type of freshwater mud rotary drilling.
GDGEL-DRI can also be used as a seal for earthen structures, slurry trenching, tunnel boring and foundation drill.
Rheological Additives
Mixing and dosage:
Mixing ratios are based on the use of freshwater; water purity will affect bentonite performance. For best results, acidic and hard make-up water should be pretreated with SODA ASH to a pH of 8.5-9.5. Add PREMIUM GEL slowly through jet/hopper mixer.The quantity of bentonite used is variable depending upon the depth of the hole to be drilled. Generally one tonne of bentonite is used to prepare about 100 barrels of mud.
Drilling Fluid Packing:
25kg/bag; or 50kg/bag, packed by 800kg or 1000kg super sacks.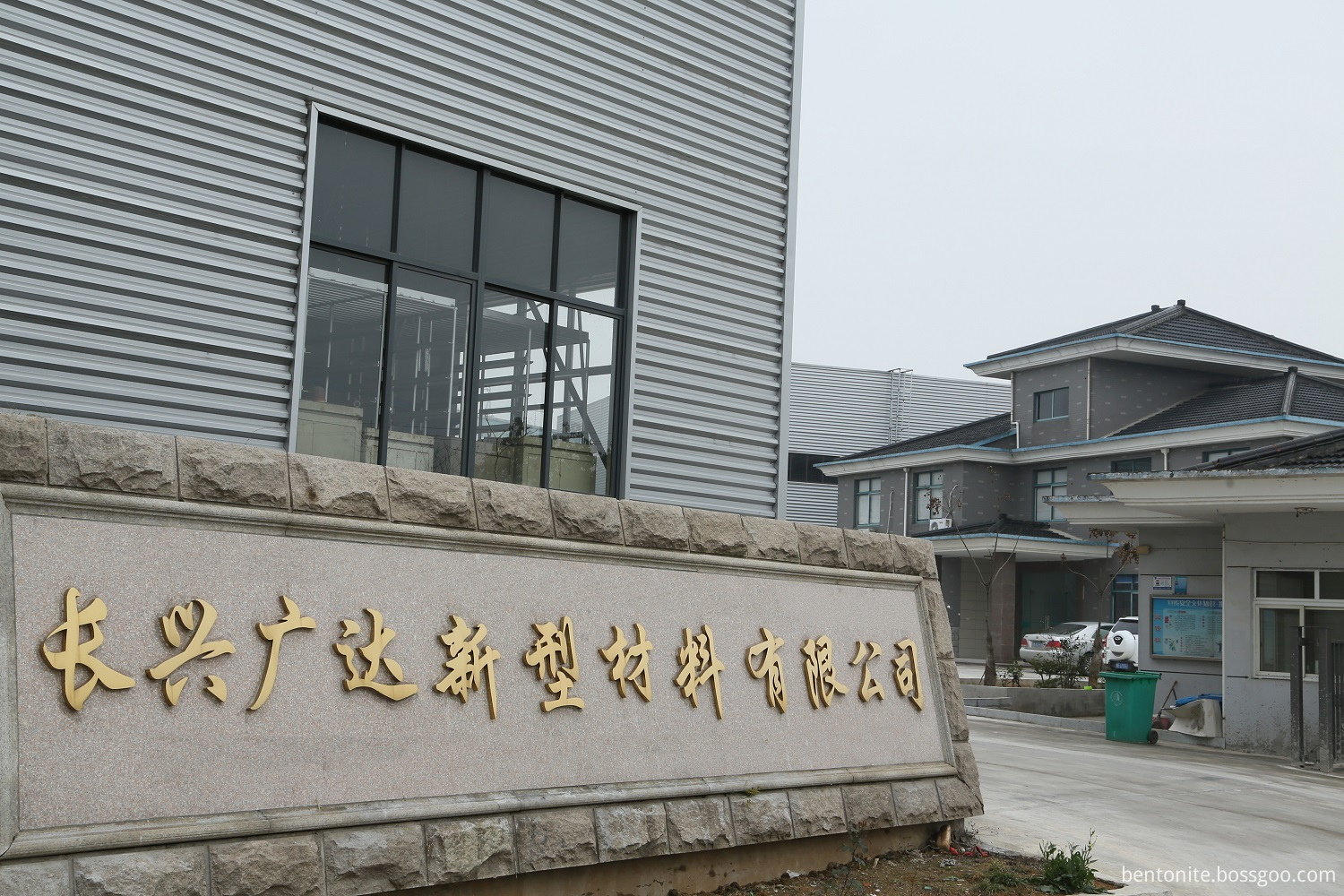 Company Introduction:
GDNM combines knowledge and experience with the latest plant and technology. Established in 2008, as the up-rising star in the line of modified Bentonite, we have the newest organophilic clay manufacturing facility anywhere in the world. GDNM`s manufacturing plant is built to the latest design and highest safety and production standards. And with our location near Shanghai Port means we can deliver quickly and cost-effectively anywhere in the world. GDNM is committed to environmentally friendly materials for Coating, Paint, Ink, Oil drilling mud, Lubricating Grease, mortar, putties, water treatment etc. industrial. So we centered on waterborne Rheological Additive, at the same time, we make high purity solvent-born Organoclay Rheological additive which is no harmful to the environment. We believe that good quality and service make us to run faster and longer.
How to choose the suitable Organophilic Clay for Oil Drilling Fluids?
Generally, we recommend the grades according to the base oil.
Such as Diesel Oil, Mineral Oil, Synthetic oil and All-oil system.
What's your main market?
Europe, North America, Middle East and South East Asia etc.