Product Description
Organophilic Clay Visosifier GDGEL-D94
Solvent Based Rheological Additives description:
GDGEL-D94 Organophilic Clay is an easy dispersing, self activating organoclay that exhibits high performance efficiency in diesel, low aromatic mineral oil, modified vegetable oil and synthetic base fluid formulation. GDGEL-D94 unique rheological structure suspends weighting materials and other solids with less increase in viscosity and gel strength than conventional bentonite. It is highly effective in distillate and mineral oil based invert fluids.
Bentonite Petroleum Chemicals properties:
Composition Organic derivative of a montmorillonite clay
Appearance Fine light powder,
Moisture content (105℃,2hr) ≤4.0%
Bulk density 0.45-0.48g/cm3
Fineness (<74μm, %) ≥98%
Rheological Additives Application:
GDGEL-D94 is a self-activating gallant offering rapid yield development, high gel strengths, and increased efficiency. The unique properties of GDGEL-D94 are especially valuable in low-shear mud plant operations and during completion fluid manufacture at the well site
Base oil:
✔ Diesel Oils
✔ Mineral Oils
✔ Synthetic Oil
✔ Linear and isomerized Alpha Olefins
✔ Modified vegetable oil
Viscosifying drilling Fluids:
✔ All oil based drilling fluids
✔ Invert emulsion fluids
✔ Workover fluids
✔ Fracture fluids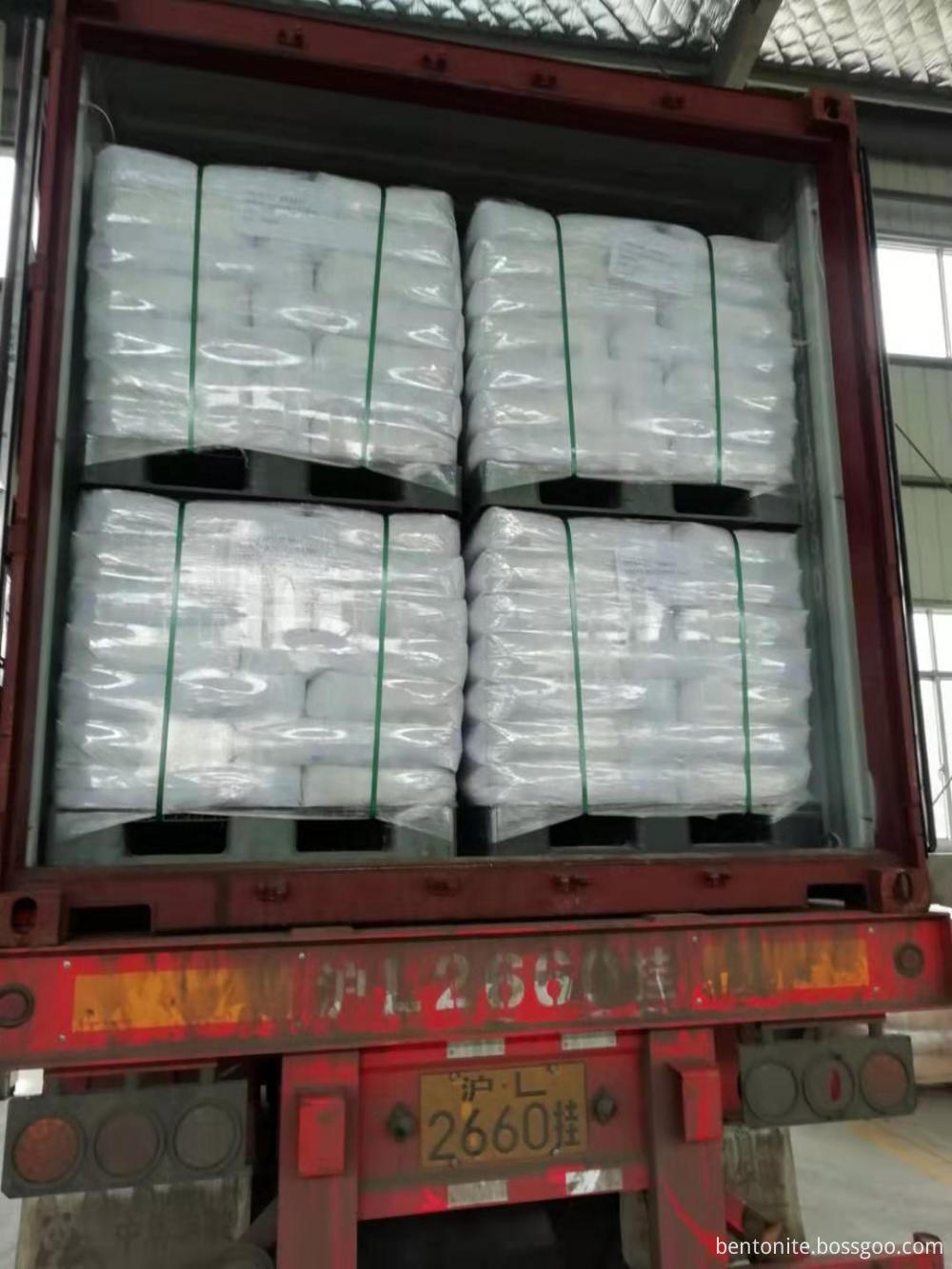 Q&A
How to choose the suitable Organophilic Clay for Oil Drilling Fluids?
Generally, we recommend the grades according to the base oil.
Such as Diesel Oil, Mineral Oil, Synthetic oil and All-oil system.